AMU Campus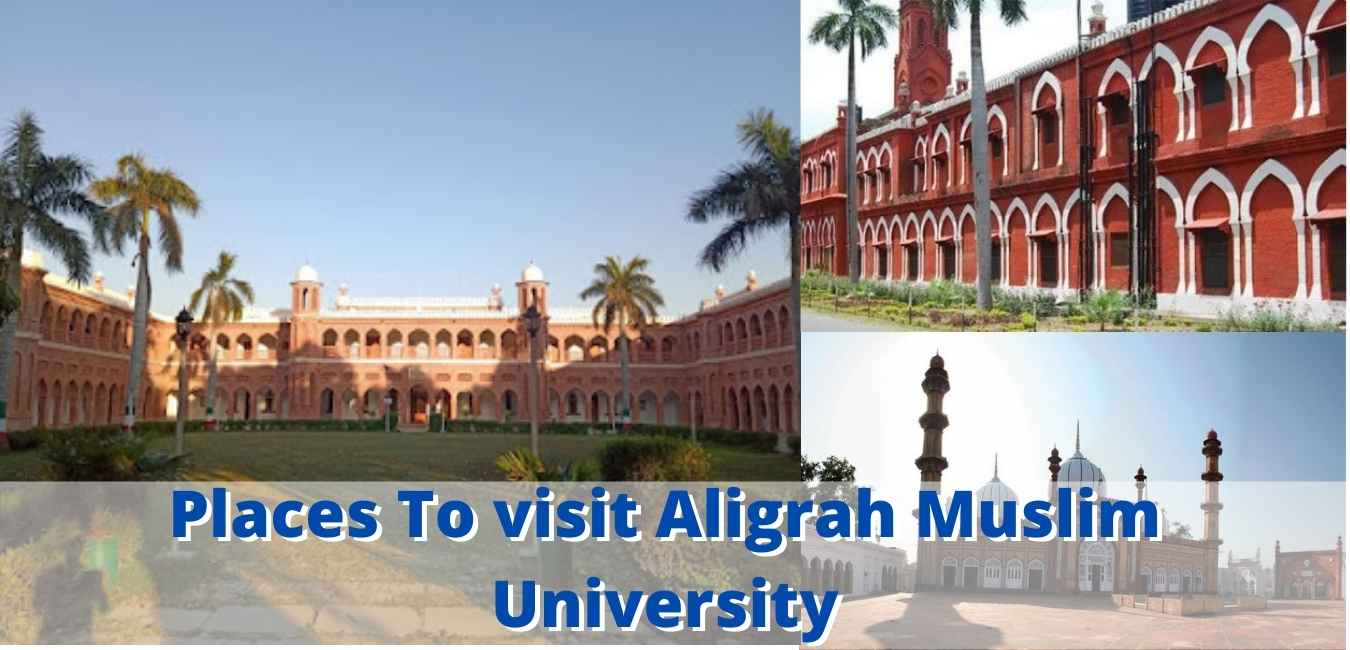 Best AMU Campus Places to visit : A journey of the blend of Medieval and Modern Architecture
Amu campus is a place where you will find mine in India.
Be it a travel freak or one who sits in the room to binge books and know about the best places one can visit; we all learn better when we put our act together to actually go and see for ourselves the particular destination. Travelling is indeed a process to learn and thrive. With it being extremely commercialized these days; the explorers are occupied hunting best tourist-friendly places they can pay their visit to.
Aligarh Muslim University was founded by Sir Syed Ahmad Khan in 1875 and carries its own history for the world to know. Having completed more than 100 years of its establishment; the institute has deep rooted history of innumerable modifications and experiments of former ear and is still creating the same for future generations. This makes it a novel place for the travellers to explore and enjoy its antiquity.
Top Tourist Places in AMU
Being a wanderlust; it would surely excite you to know the best tourist places you can visit here in AMU-
This particular building was transformed from military mess to Sir Syed House by Syed Mahmood, son of Sir Syed Ahmad Khan in 1876. However, it was in ruined state and hence in 1970s, it was restored to its earliest form and became an academy in Sir Syed's memory. And its inauguration happened in 1974. The current director of this academy is Prof. Ali Mohammad Naqvi.
Constituents of Sir Syed Academy-

Museum- The museum consists of three galleries where there is description of Mohammaden Anglo Oriental college history, about Sir Syed Ahmad Khan, list of former Chancellors and Vice-Chancellors.

Library- The library in this academy has manuscripts of Sir Syed Ahmad Khan and also of Aligarh movement. It has various books in Hindi, English and urdu languages.

Research- The academy manages a team of researchers who are engaged in research works and writing books on Sir Syed and Aligarh Movement, they conduct lectures and seminars on Sir Syed, carries out various projects concerning.

Archive- This part has old documents of MAO College, Scientific Society and AMU.
Gulistan-e-Syed is the University Park maintained by the department of Land and Gardens. It won't be a fact to be denied that nature provides peace and how mesmerizing its close proximity can be. This is a huge park with ravishing and diversified flowers and plants. Its clean environment makes it favourable for many people to visit and enjoy. It is very spacious and delight to have picnic time, exercising and. It also organizes flower shows for two days annually.
Every university tends to sustain some art and literature. It actively provides room for the students to participate and execute their literary skills. In AMU, the kennedy auditorium was started getting built in 1959 and got completely constructed in 1962. The hall organizes various interesting programs for general population like, film festivals, music shows, dramas, programs for alumni or reputed guests who visit AMU, and many other events. The stage grooms students to make the best of their talents for the national level. The building of kennedy hall is well-built in western style. The song Mere Mahboob from the movie Mere Mahboob (1963) was also shot in this auditorium.
Sir Syed Ahmad Khan got the Jama Masjid construction work started inside the AMU campus in 1879, however, the task was fully achieved in 1915. It is the oldest and historical masjid of India and its building style is inspired from the Badshahi mosque of Lahore which was constructed by the Mughal Emperor, Aurangzeb. Its plan is conventional and has great essence of Mughal designs and architecture. This style enchants many travellers to visit this mosque and explore it.
The marbles of this monument have the psalms of Quran in calligraphy. It has multi-coloured glasses on doors when hit by sunlight looks so beautiful. Women can also visit the mosque during particular visiting time.
This building was the first one in AMU campus and got completely constructed in 1885. The hall was labelled after the name of Sir John Strachey. Its architectural design of this hall is influenced by the Harvard and Cambridge College. It is made up of Red Sandstone.
Built in 1894, it was titled as Sadar Darwaza. But, later in 1914 it got renamed as Victorian gate as after the name of Queen Victoria. It is the entry gate of Strachey hall. The architecture of this gate is the blend of Mughal and English. There is the presence of inscriptions on the marble of the gate and a clock space on the tower of the gate. The antique style and history of this gate attract many visitors to this place and make them curious to know about the gate better.
The museum has the preserved collection of sculptures and antique objects by Sir Syed Ahmad Khan from 1st to 11th century AD. As Sir Syed was considered the founder of Medieval Archaeology and this museum gives insight of the findings of Sir Syed and what all he mustered.
Aligarh Muslim University holds a great significance for not only India but all over the world. Due to its massive history of evolutions and developments; the institute captivates the nationals as well as internationals, not only to gain education but to know about this institution 's building, styles, and places in campus. The serene atmosphere and antique architecture design created a wonderful platform for the public to visit.